Welcome Dr. Abby Fitzgerald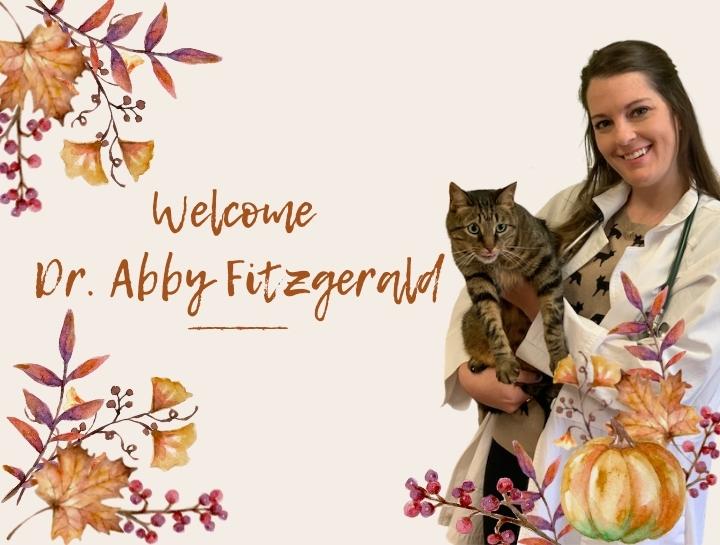 November 9, 2021
Please join us in welcoming Dr. Abby Fitzgerald to Taunton Cat Hospital. Dr. Fitzgerald began working with our practice on Tuesday, November 9, 2021. We are thrilled to have her join our fantastic team of doctors.
Dr. Abby Fitzgerald grew up near Lansing, Michigan, and is excited to explore Massachusetts. She received an undergraduate degree from Michigan State University and a veterinary degree from St. George's University in 2020. Dr. Fitzgerald completed her clinical year of veterinary school at the University of Wisconsin where she discovered her passion for all things feline medicine. Her special interests include cardiology, surgery, and internal medicine.
Dr. Fitzgerald has a brown tabby cat at home named Opel who is leash trained. Both Dr. Fitzgerald and Opel enjoy hiking, kayaking, and camping in their spare time.
We are so excited that Dr. Fitzgerald has joined our team and we look forward to her contributions to our hospital!